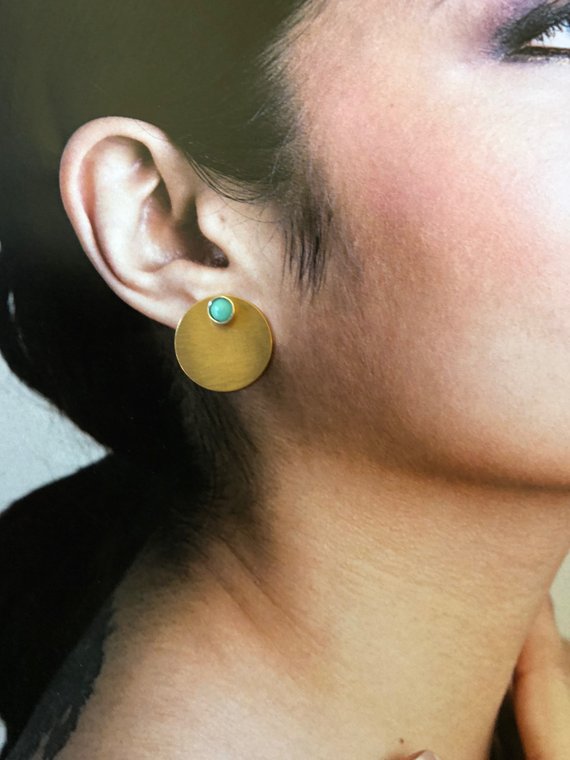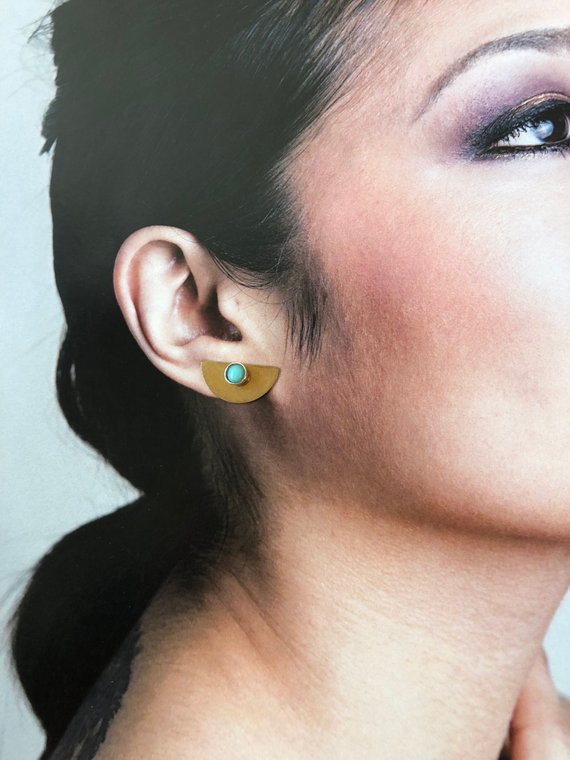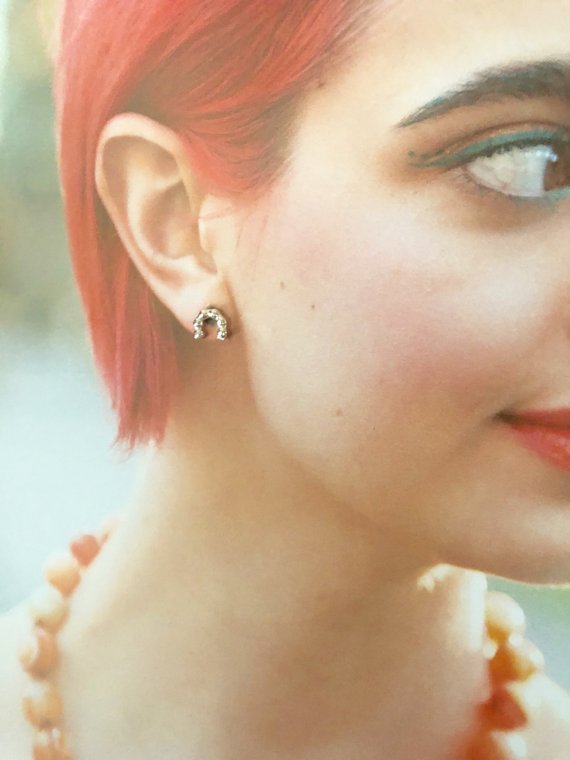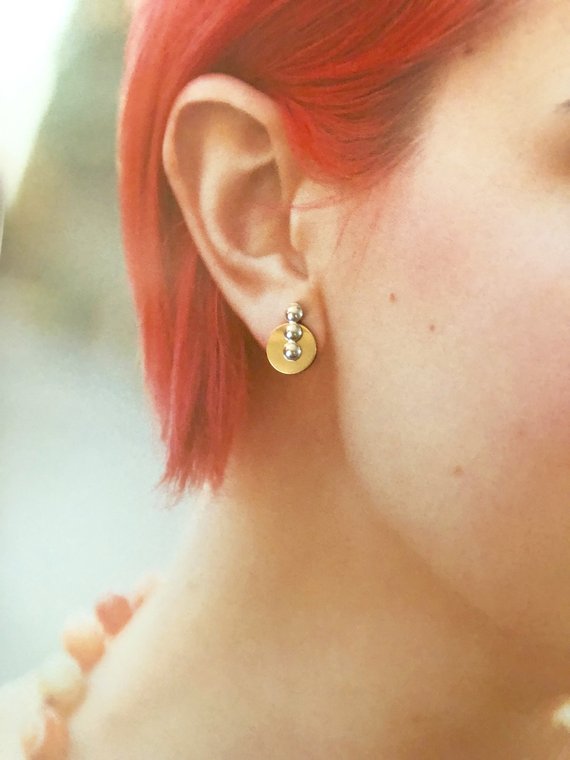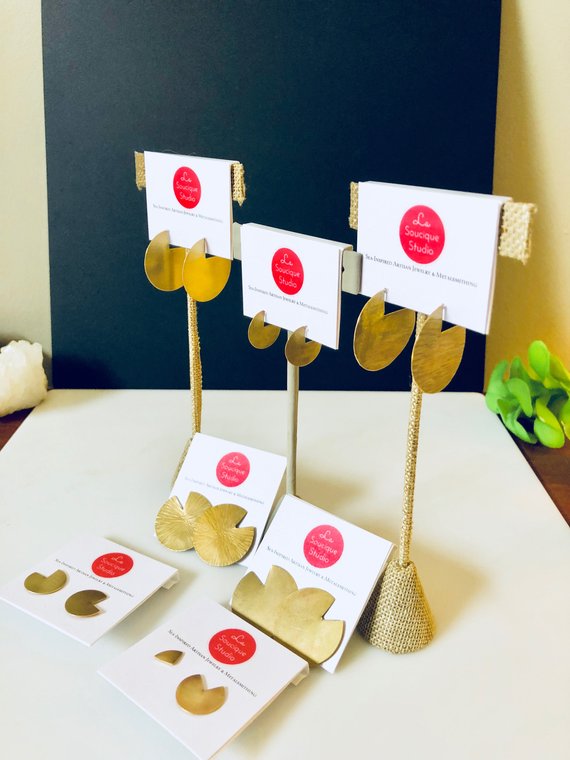 2018: The Rivulet Collection
Inspired by the small streams that flow into the Atlantic, by way of our beautiful marshes of Amelia Island. Nickel-free Brass highlights this collection, hammered with finishes simulating water. This is the first time we've included stones in any collection, choosing sustainable options mined in the USA such as Turquoise.
Our handmade hallmarks include imperfections, ensuring you will have a one-of-a-kind piece or set of pieces.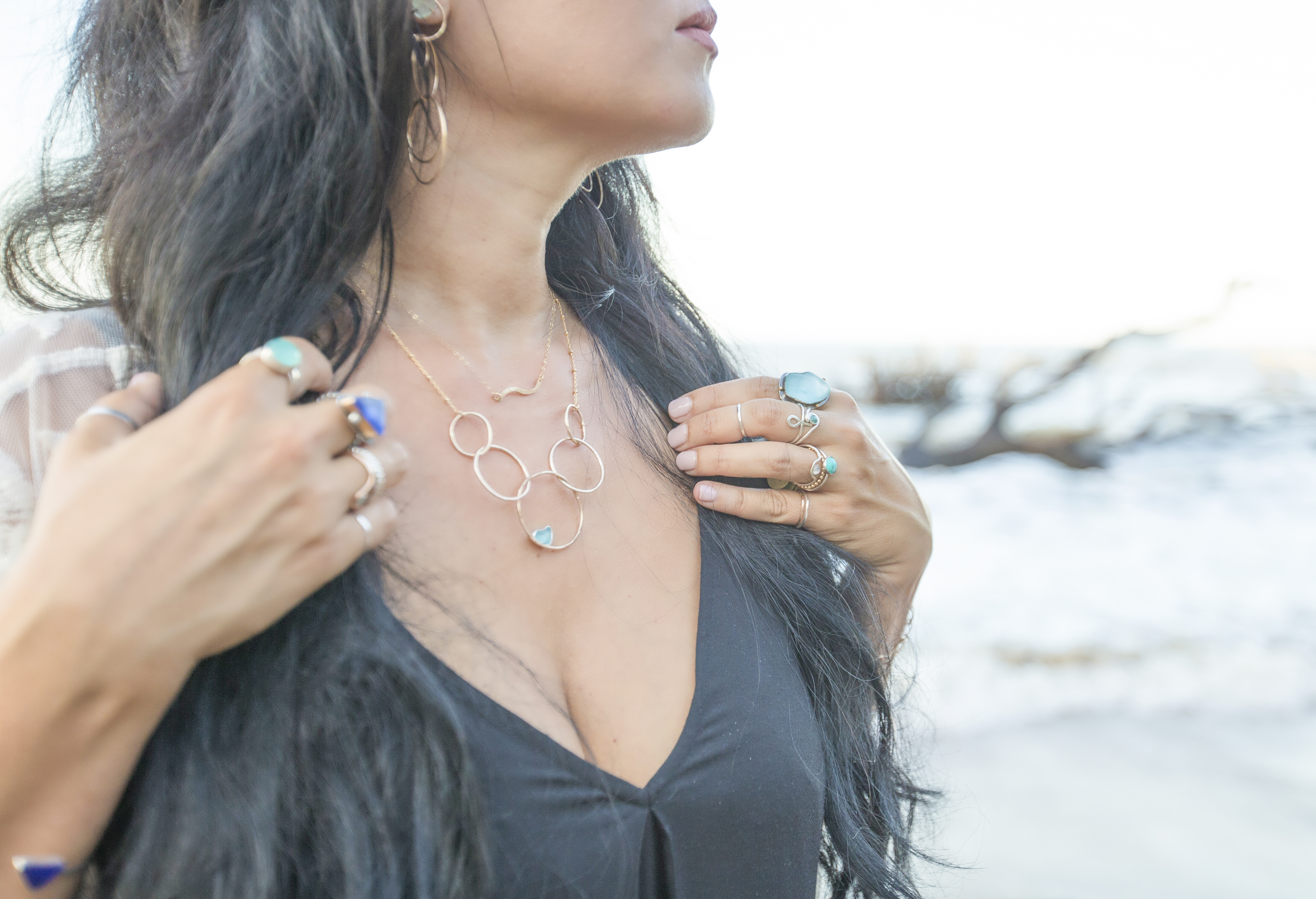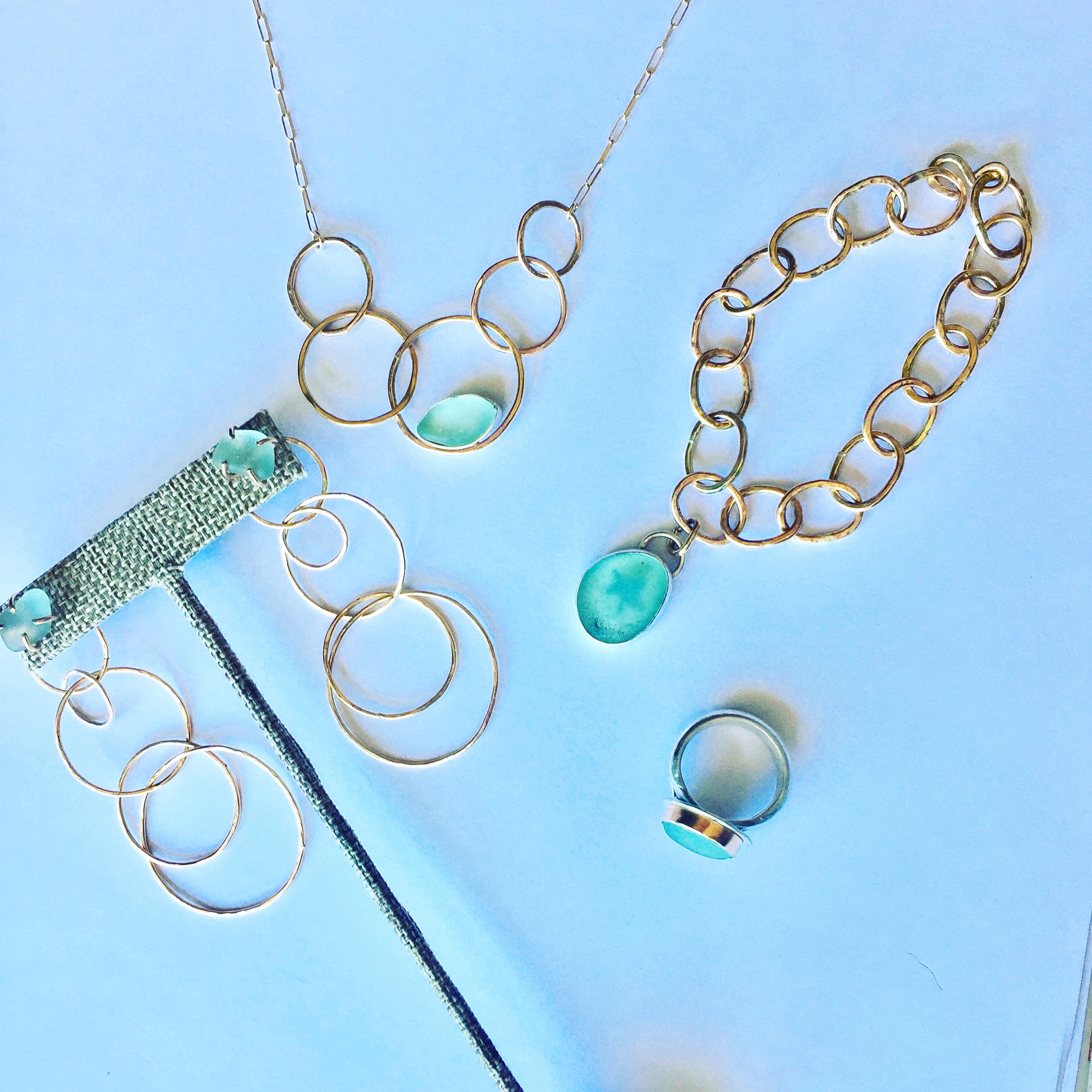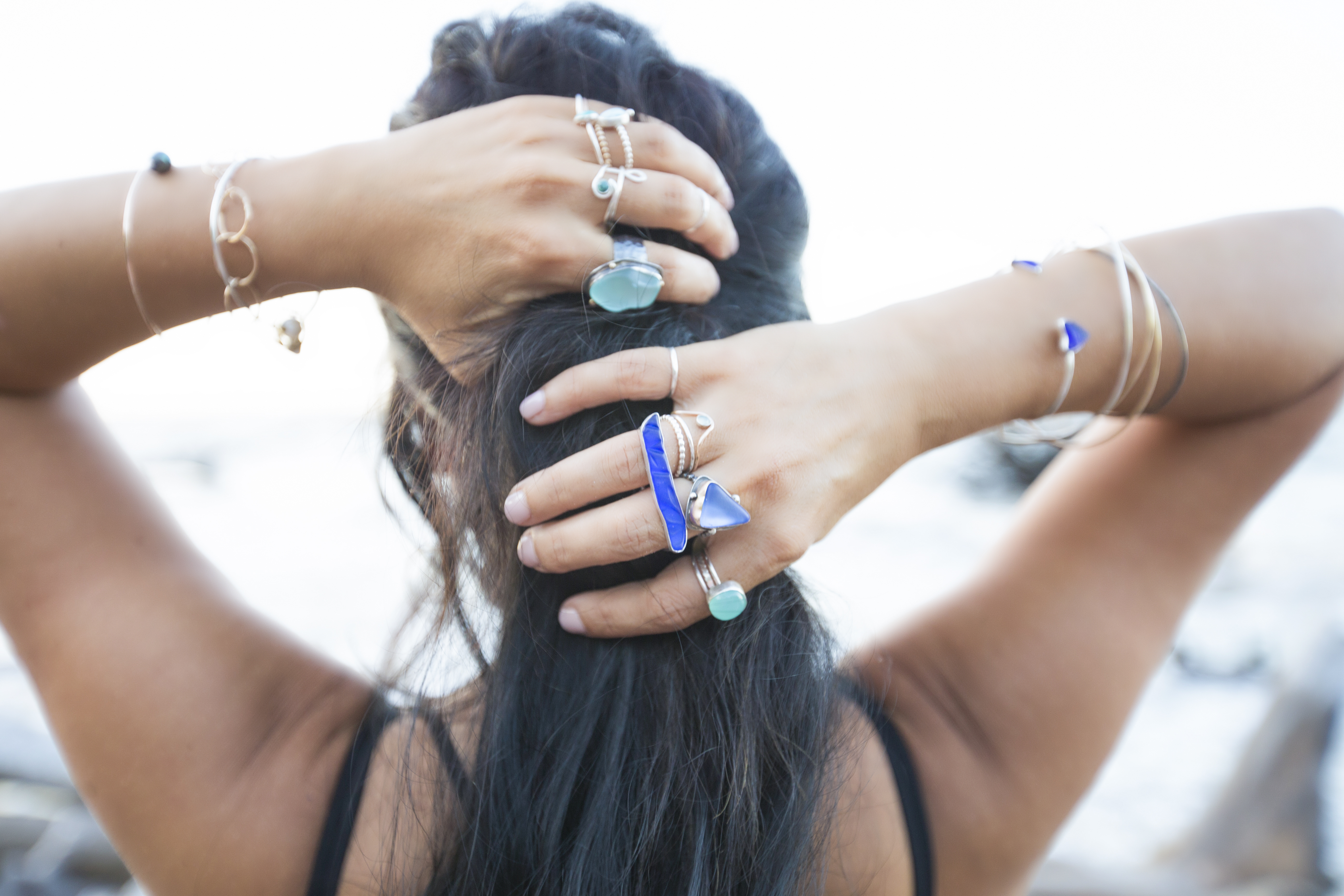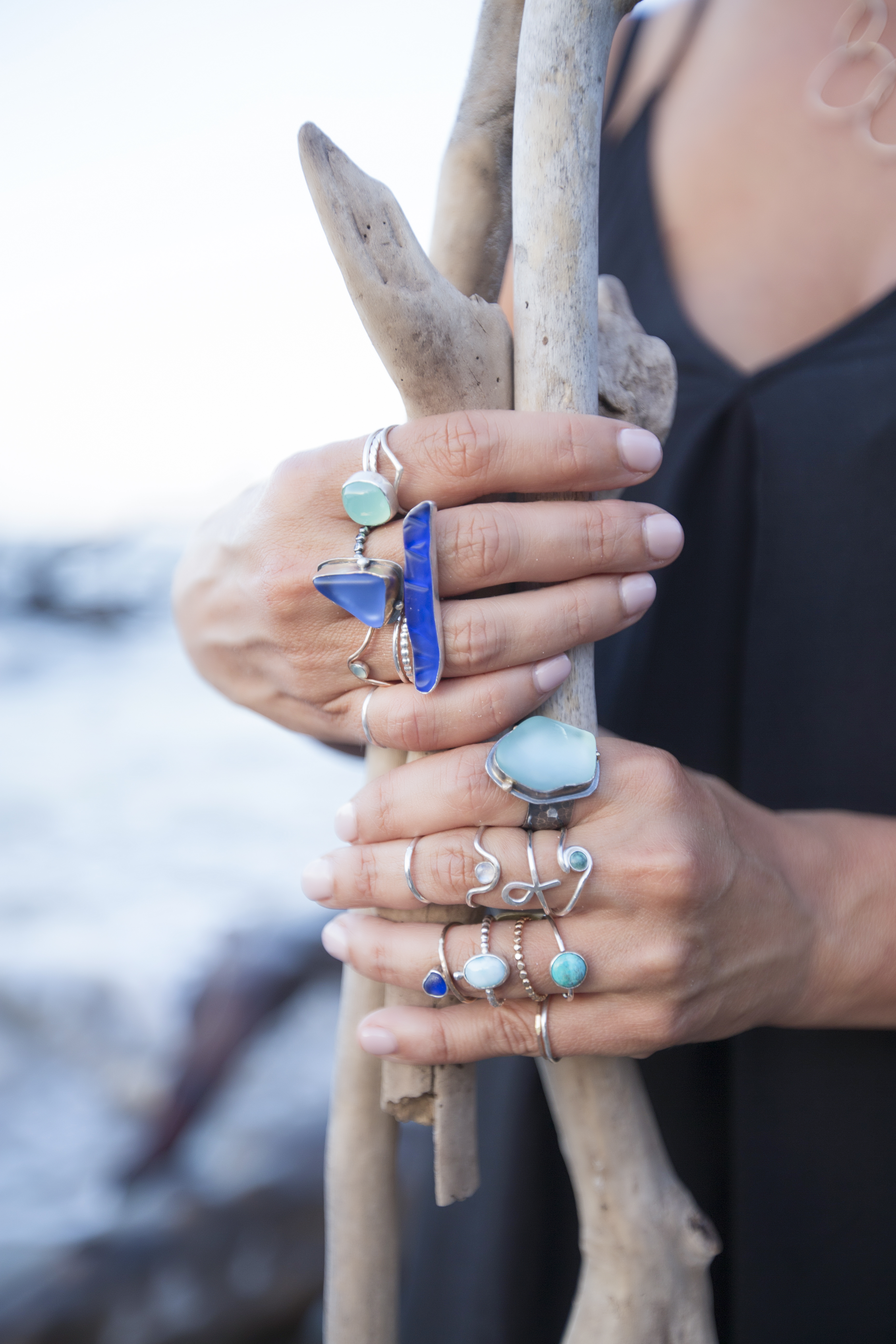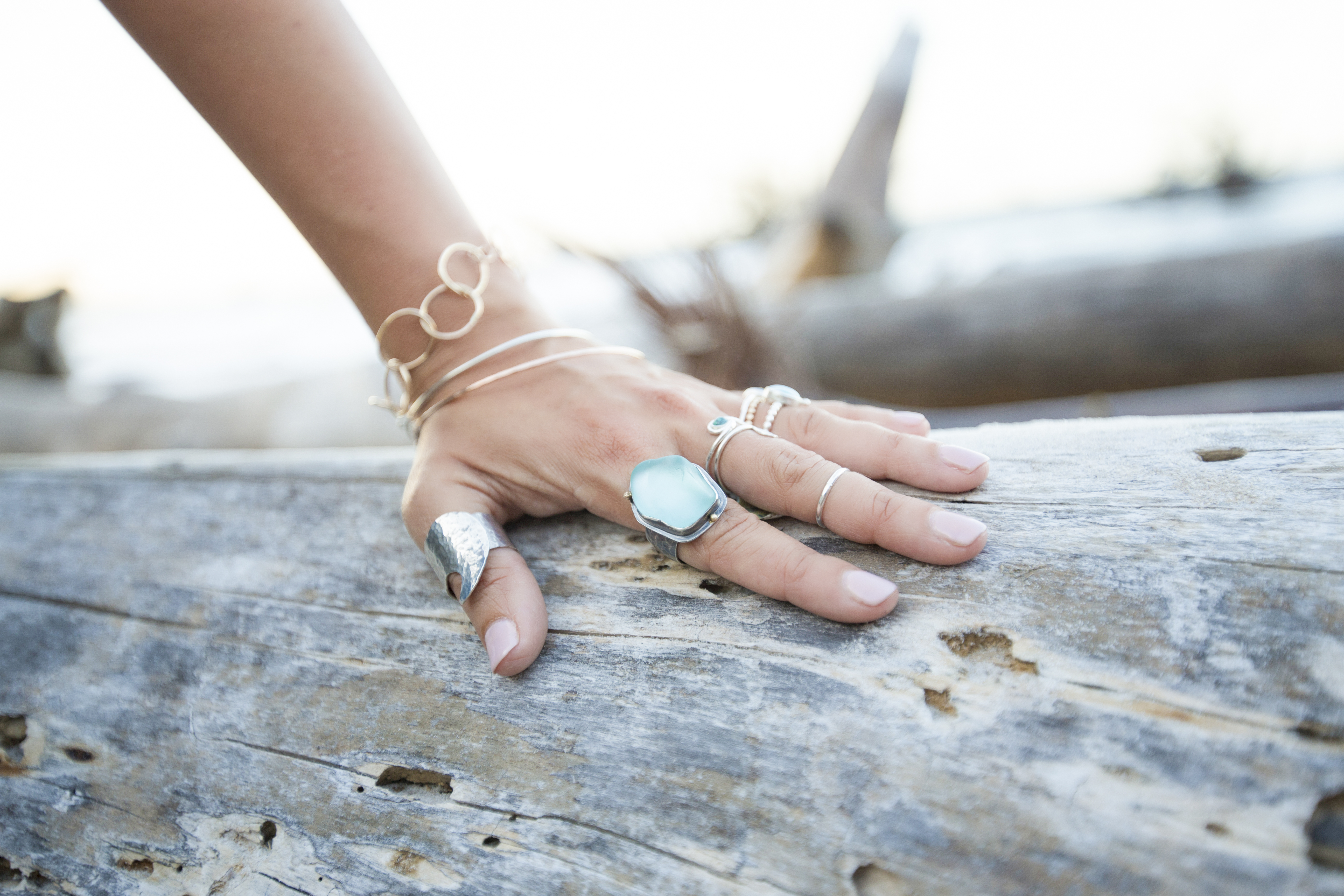 2017: The Perelle Collection
The Perelle Collection and its extras are inspired by the beach just off of Rue Girouette, in the parish of St. Saviors in Guernsey, the island where Kim's husband's family has called home since Napoleonic times.
Kim's mum-in-law, Helen, found many of the pieces in this collection. Each setting hopes to honor and evoke the motion and emotions of the bodies of water that created each piece of sea or beach glass.
The aesthetic goal with oxidation and texturing of the metals is that you might have found a ring or necklace on your early morning beach walk, by serendipity.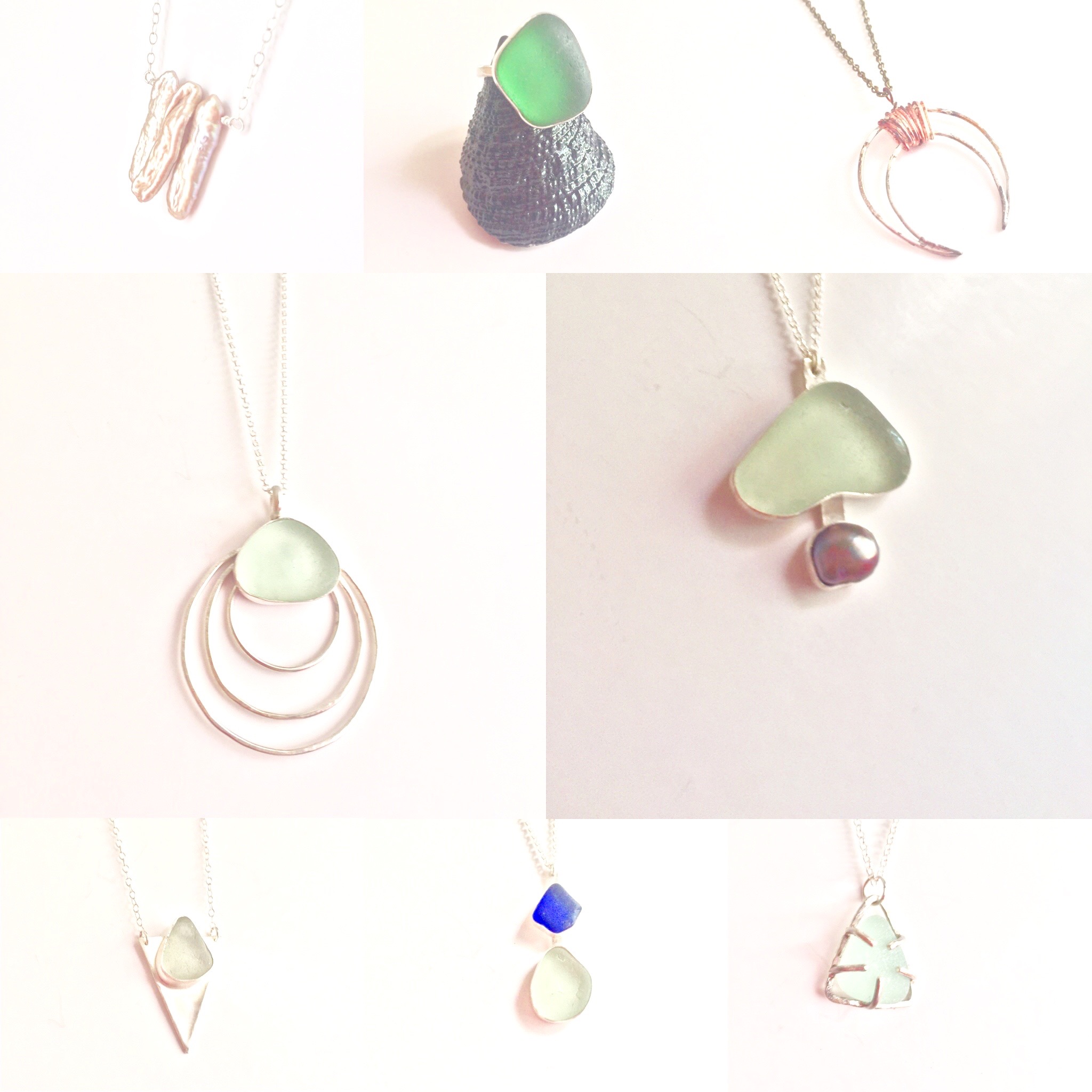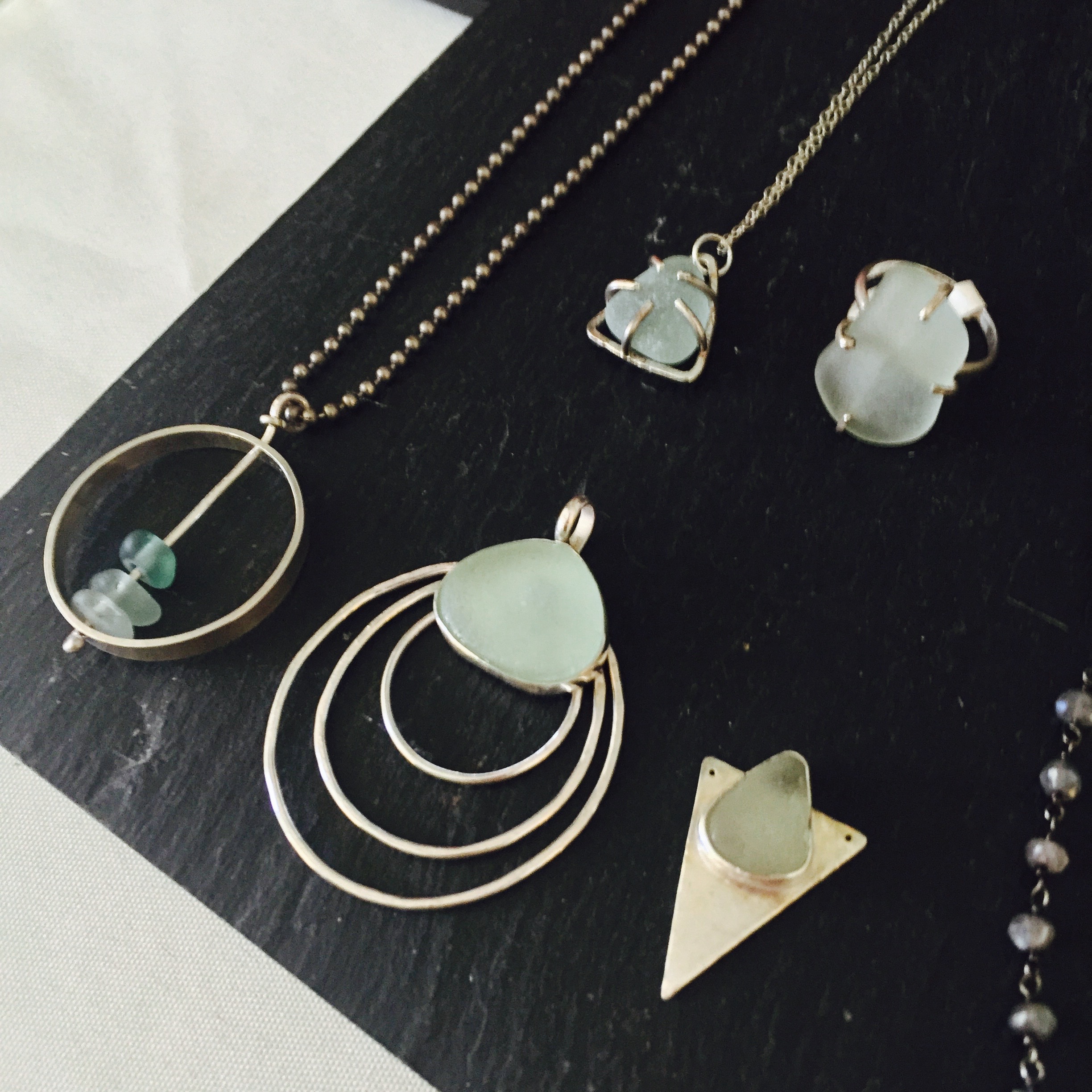 2016: The De La Mare Collection
Sterling silver in its geometric glory, with seaglass from Guernsey, England and Italy.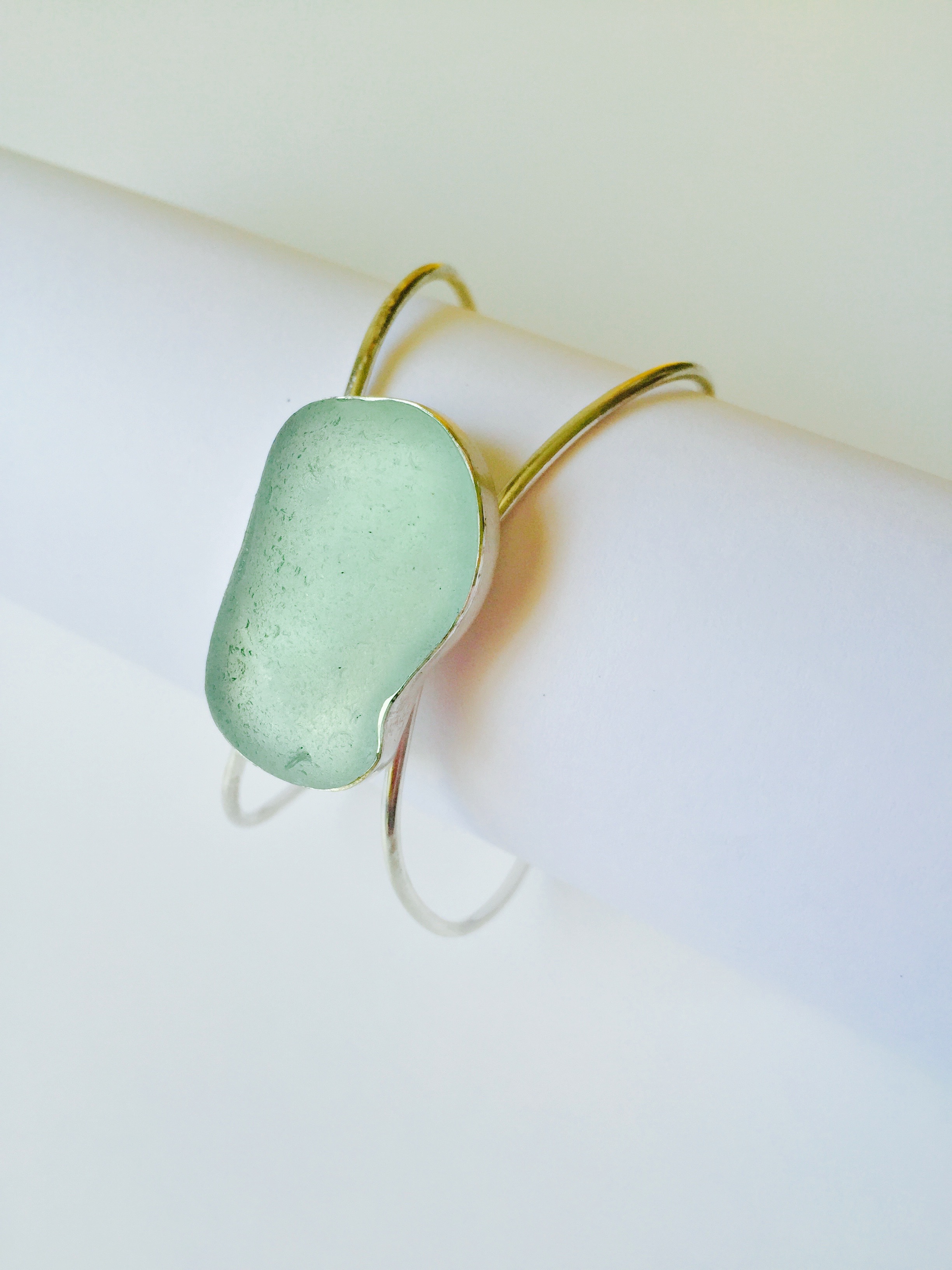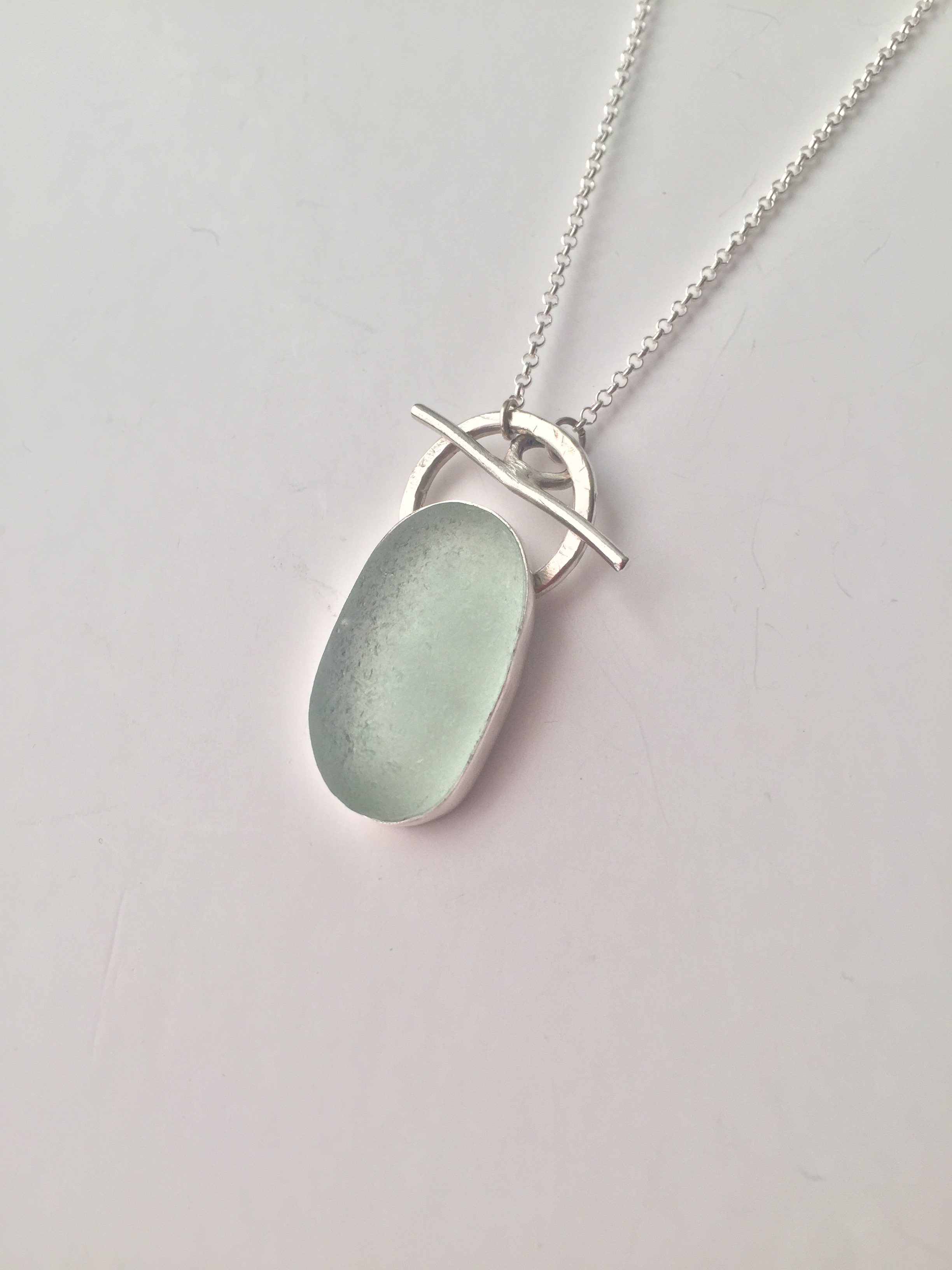 2015: The Guernsey Sea Glass Collection
Seaglass from the coasts of Guernsey comes in a dizzying array of sizes, shapes and colours. It has been tumbled for decades; the oldest sea glass that we've dated is from 1868-1872 to a pottery factory that only produced for four short years.
Sea glass had been thought of as useless refuse for generations, but was revered by a select few. Its popularity today is a testament to a new cultural way of life becoming more mainstream - recycled and recyclable "long design". It is considered by many to be some of best sea glass in the world, and is very hard to find in its high-grade form- thus making it highly sought after.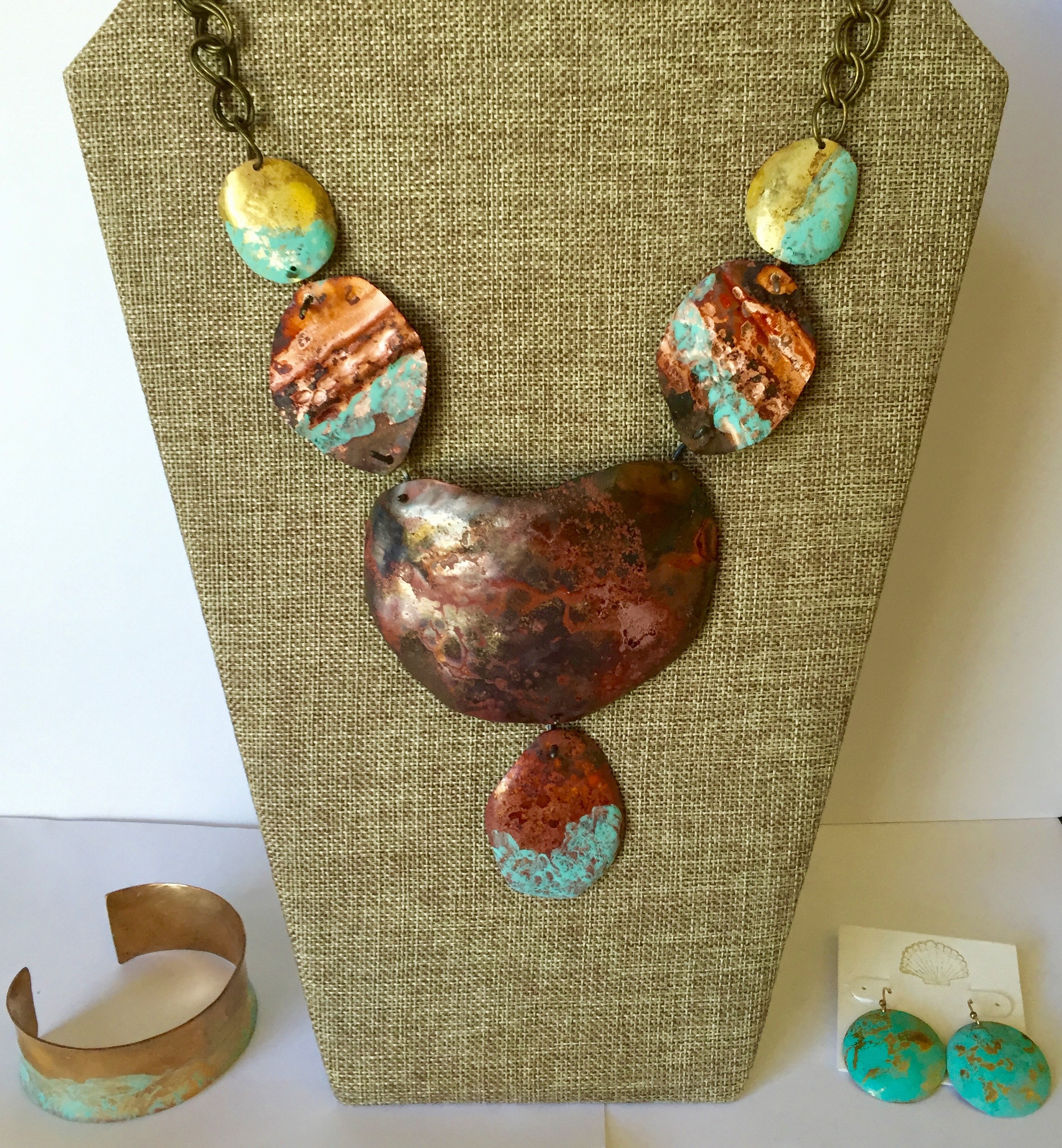 2014: The Beached Collection
Ancient metalsmithing techniques of repousee, air chasing, and hand-forging. Featuring the "Gift from Hephaestus" necklace - A bib-style necklace with ancient copper patina.